What is WPForms
Used by bloggers, designers, developers and photographers, WPForms (https://wpforms.com/) is one of the plugins for creating contact forms for WordPress more beginner friendly available on the market.
With WPForms you can create and manage contact forms, email signup forms, billing forms, donation forms, online order forms and more, even without any specific code knowledge.
WPForms also allows you to link modules on your WordPress site with your email marketing software.
With the drag and drop builder Of WPForms you can create a form in minutes without using code. Forms created with WPForms are also 100% responsive, and adapt to mobile phones, tablets and desktops.
WPForms features
Here are the features (https://wpforms.com/features/) that characterize WPForms.
Drag & Drop Form BuilderEasily create a form in minutes without writing code.
Module templates: Start with predefined form templates to save even more time.
Compatible with mobile devices: WPForms works on mobile, tablet and desktop devices.
Intelligent conditional logiceasily create high-performance modules with Smart Conditional Logic.
Instant notifications: Respond quickly to leads with the instant notification feature of the team form.
Enrollment Management: View all your leads in one place to simplify your workflow.
Multipage formssplit long forms in more pages to improve user experience and increase conversion rate: in this regard I suggest you the form Split technique which I talk about here: .
File UploadsAllow users to upload files and multimedia content with their submissions.
User Registration: Create custom WordPress user registration forms.
Spam protectionIntelligent captcha and spam protection automatically prevent spam.
PayPal add-onEasily collect payments, donations, and online orders with the PayPal add-on.
Stripe AddonEasily collect payments, donations and orders online with our Stripe add-on.
Authorize.Net AddonEasily collect payments, donations and more with the Authorize.Net add-on.
Addon Constant Contact: Create Constant Contact signup forms in WordPress
AWeber Addon: Create AWeber signup forms in WordPress.
Mailchimp Addon: create Mailchimp signup forms in WordPress.
GetResponse Addon: creates GetResponse signup forms in WordPress.
Campaign Monitor Addon: Create Campaign Monitor signup forms in WordPress.
ActiveCampaign Addon: create ActiveCampaign signup forms in WordPress.
Salesforce AddonEasily send contacts and leads to your Salesforce account CRM.
Drip Addon: create Drip signup forms in WordPress.
Sendinblue AddonIt connects WPForms to the professional email marketing tools of Sendinblue.
Custom CAPTCHA: add custom questions and math captcha.
Geolocation data: more information about your users with geolocation data.
Zapier AddonConnect to over 2000 web apps with WPForms and Zapier.
Addon for sending posts: Allow users to submit guest posts and other content in WordPress.
PollsEasily create survey forms and analyze data with interactive reports.
Signature add-on: Allow users to sign your online forms with their mouse or touchscreen.
Form Pages Addon: Create "distraction-free" form landing pages to increase conversions.
Form Abandon Addon: Unlock more leads by acquiring partial entries from your modules.
Offline Form Addonsaves the user's form data and sends it when the Internet connection is restored.
Locker Addon: allows you to lock down your WordPress modules with permissions and access control rules.
Conversation module: Create interactive form layouts to increase the completion rate of forms.
User Journey Addon: Easily view the pages and posts visited by users before submitting your forms.
Webhook: sends form entries to any secondary tools and external services, without writing code.
Package of module templatesChoose from a wide range of predefined models for every niche and sector.
How to use WPForms
WPForms is a plugins for WordPress. To use WPForms, you must have a self hosted WordPress site.
WPForms does not work on sites that do not use WordPress. Also, WPForms is not compatible with the WordPress.com platform. You have to use a self hosted version of WordPress to use WPForms.
You can use WPForms on client sites in two ways. You can purchase the Elite license or purchase an appropriate license for each client site.
How to automate your work with Zapier and WPForms
The Pro and Elite plans offer integrations advanced with tools like Zapier (and ActiveCampaign). Integration with Zapier (https://zapier.com/apps/wpforms/integrations) allows you to connect WPForms with over 3000 apps to automate your work and increase productivity.
With the addon of Zapier in WPForms, your audience can link their contact forms to hundreds of additional web services. Using this addon, you can for example:
Creating a Lead in Salesforce
Create invoices on FreshBooks
Create a contact in HubSpot
Send text messages using Twilio
Add a Google contact
Creating an activity in Trello or Asana
Adding a customer in QuickBooks
Receive a Slack notification
These are just a few examples. The addon Zapier by WPForms allows you to connect your WordPress modules and effectively manage everything after lead management. For more information you can check out this article: https://webmarketing.academy/wpforms-zapier/
5 reasons to use WPForms
We point out the top five reasons why over 4 million designers, developers and entrepreneurs chose WPForms (https://wpforms.com/).
Create online forms in minutes, not hours
Creating forms in WordPress can be difficult. WPForms simplifies the whole operation. The simple drag & drop WordPress form generator allows you to create contact forms, online surveys, donation forms, order forms and other WordPress forms in minutes without writing any code.
Smarter workflows that simplify forms
Although the WordPress form generator is very easy to use, WPForms also integrates smart workflows to save you even more time. WPForms comes with pre-defined form templates that can be easily customized, so you'll never have to start over when creating a form.
Addons and Integrations
From radio buttons to file uploads to multi-page forms, WPForms comes with all the fields you need. You can also easily integrate your WordPress forms with an email marketing service or collect payments for bookings and orders.
WPForms + Sendinblue integration
Speaking of more options, there's a new integration for email marketing.
Now in WPForms it's even easier to connect your forms to your email marketing service with the new Sendinblue add-on.
This integration of WPForms + Sendinblue means you can leverage even more amazing email marketing growth tools within both services.
Sendinblue's robust digital marketing platform offers superior customer relationship management with tools like chat, SMS and email marketing.
And with the integration, you can sync all your WPForms contact forms directly with your email marketing lists in Sendinblue. C
WPForms' Sendinblue add-on automatically allows you to:
Subscribing users to lists
Unsubscribe users
Delete users
Track events
WPForms synchronization with your Sendinblue account helps you organize your contacts. The Sendinblue addon is available for customers with WPForms Plus plans or higher (https://wpforms.com/pricing/),.
Customizable with custom code and WebHooks
You can fully customize your WordPress forms with section dividers, HTML blocks, and custom CSS. WPForms also includes hooks and filters to allow developers to extend and create custom functionality.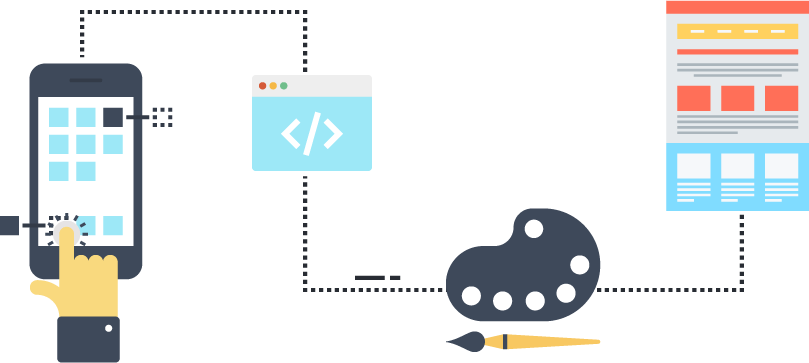 Opinions and reviews on WPForms
WPForms is used by over 4 million professionals worldwide to create WordPress modules. On the official website https://wpforms.com/user-reviews/ you can read the opinions of those who have already used it.
Prices
Among the best free contact form plugins, WPForms Lite is free. The paid version starts at $ 39.50 per year. You can choose between four different tariff plans (https://wpforms.com/pricing/), with 100% money back guarantee:
Basic, starting at $ 39.50 per year instead of 79, with 50% discount;
Plus, starting at $ 99.50 per year instead of 199, with 50% discount;
Pro, starting at $ 199.50 per year instead of 399, with 50% discount;
Elite, starting at $ 299.50 per year instead of 599, with 50% discount.
WPForms also provides a 14-day trial to test it out: https://wpforms.com/